Flat rate versus variable rate. This issue comes up in different areas of life. It might apply to the type of mortgage you pick or perhaps which electricity plan you choose. It can also refer to the type of contract you arrange for your next move.
Movers can be contracted by an hourly rate or by a flat rate. With hourly rates, the movers usually charge from the time they arrive at your house to the time they are completely unpacked and are leaving when the move is complete. Your final bill will include not just the distance of the move but whether or not there are traffic delays.
Issues can arise if it takes longer to move something, or perhaps a railing needs to be removed; you will be charged for this on your final bill. Not sure if that couch will fit around the corner? The time it takes to sort out the removal process or disassemble the couch will be included in the hourly rate bill.
It is hard to know which is cheaper, an hourly or a flat rate move. One thing is certain; a flat rate move is less stressful than an hourly move. With an hourly move, there are factors in play that you have no control over, such as traffic or weather. Remember to also consider the cost of your well-being. Does your peace of mind have value?
Stress is a billion-dollar industry. It can wreak havoc on our health, whether the stress is short-term or chronic. Some experts cite moving as being even more stressful than divorce. What can you do to mitigate your moving stress? While it may be impossible to completely remove all stress from moving, you can control it.
Consider what is truly important to you. Is it better for you to take full control of your move, including the possibility of unanticipated problems and extra costs? Or is it smart to enlist the help of trained professionals, people who do this for a living and are familiar with the issues that can arise? You can always make more money, but you can't always reverse the effects of stress.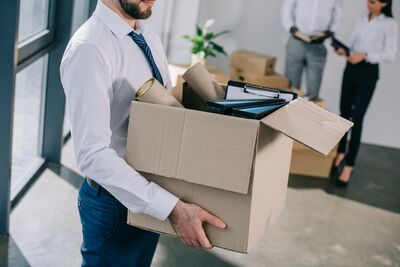 Get a Quote for Flat Rate Moving
WHY CHOOSE FLAT RATE MOVERS?
Torex has been moving in Toronto and the GTA for 13+ years. We have built up the reputation as one of Toronto's best moving companies by treating our customers with the respect they deserve. When you choose us as your flat rate movers, our priority is to provide you with as stress-free a move as possible. Our professional, friendly staff and fleet of well-maintained trucks and mobile storage trailers will ensure your move will be problem-free.
You don't need to take our word for it. We have 2000+ happy customers; check out this positive review:
"I recently used Torex Moving when relocating, and they did a great job. I chose them for their pocket-friendly moving cost since I was looking for cheap moving in Toronto. In addition to their price, their services were exceptional, and I will choose them again when moving. They handled everything professionally, from packing, disassembling, and assembling some of my items, to moving them into my new home. The mover didn't leave my new home until they were sure I was satisfied with how they placed the items in my new home."
John Oakley
You may have heard horror stories associated with moving companies. We assure you this will not be the case when you use Torex flat rate movers. We work hard to make every move the best experience possible. Our reputation reflects our high work ethic.
I was super impressed with Torex Moving. The movers turned up on time, worked effortlessly to make our move stress-free. Besides, the movers were very courteous and polite. My family and I feel like they went the extra step in everything that we needed done. I was delighted when the movers took apart some of our large items and assembled them back with ease at our new home. Another thing with movers is they were time conscious and very efficient in whatever they did. I have already recommended Torex Moving to a friend, and I will continue to recommend their services to anyone looking for a professional Toronto moving company.
Zachary Hall
At Torex Toronto Moving Company, we promise a high level of service whether you choose a flat rate or an hourly rate move. With either move, we can still provide packing materials, packing and unpacking services, and furniture disassembly/reassembly services. Just let us know what you need when you call us for a flat rate moving estimate.
If you have specialty items such as a pool table or piano, or fragile items such as fine artwork, you will want to ensure you have hired experienced movers. At Torex, we are industry leaders in staff education. You can trust us with your flat-rate move.
Our experienced, licensed flat rate movers will take all the necessary precautions to ensure your precious possessions arrive at the destination safely. Our Toronto flat rate movers are trained with how to pack and load the truck safely, ensuring your possessions aren't damaged in transit. We carry insurance but can include extra insurance if required. Please let our staff know if you have precious or high-value items that need extra attention.
Getting a Flat Rate Moving Quote is simple. It's fast & easy!
Customers Are Talking
The team from Torex was absolutely fantastic. They were efficient, professional, and handled my items with great care. I highly recommend them for anyone needing a reliable moving service.

They provided exceptional service when I relocated my apartment. The team was professional, efficient, and took great care in handling my belongings. I can't thank them enough for making the moving process so smooth and stress-free.

Sammy Henderson
1695383520
The team at Torex was fantastic. They were punctual, efficient, and incredibly careful with all of my belongings. Their customer service was top-notch and they really made my move a lot less stressful. I would highly recommend Torex Moving!

I had a fantastic experience with Torex. The moving crew was professional and handled my precious items with the utmost care. The entire process, from getting a quote to the actual move, was straightforward and hassle-free.

What a fantastic experience with Torex!The team was respectful, thorough, and took great care in moving my items. Their professionalism and dedication to customer satisfaction were evident throughout the process.

I had a great experience with this moving company. The team was punctual, respectful, and took great care of my items. They made my moving day a breeze.

LONG DISTANCE FLAT RATE MOVING
We have been moving in Toronto and the GTA for 13+ years but have also successfully moved customers across Canada. We can provide flat rate moving estimates for any move, local or long distance. We are even licensed to move internationally.
If you require storage, we can include this in your flat rate move estimate. We can bring our mobile trailer for storage on the site of your choice, or we can store it for you in our secure compound. Whether you need storage for a day, a month, or longer, we can help.
A flat rate moving estimate is advantageous for long-distance moves. This is because the possibility of an unforeseen issue appearing is compounded with a long-distance move. Every hour of a move is an opportunity for new problems to arise.
If you have booked us to be your flat rate movers, whatever situation comes up, we will handle it for you at no extra cost. Remember, it is our goal to make your move as stress-free as possible. Our experienced movers are trained to handle whatever issues may arise with your long-distance flat rate move.
HOW TO BOOK TOREX TO BE YOUR FLAT RATE MOVERS
To give you a comprehensive, flat-rate moving estimate, we need a detailed description of all items that need to be moved. Do you have any specialty items such as a pool table or piano? If you have stairs, how many flights? Is there an elevator available?
We will need to have the move location addresses. Please let us know if you require any extra services like mobile storage, cleaning, or packing/unpacking. Once we have all this information, we can provide you with a final flat rate price. This price won't change, giving you peace of mind before your big move.
Our flat rate movers are ready to help you with your next move. Call us or fill out the contact card to get your flat rate moving estimate. All estimates are proved free of charge.