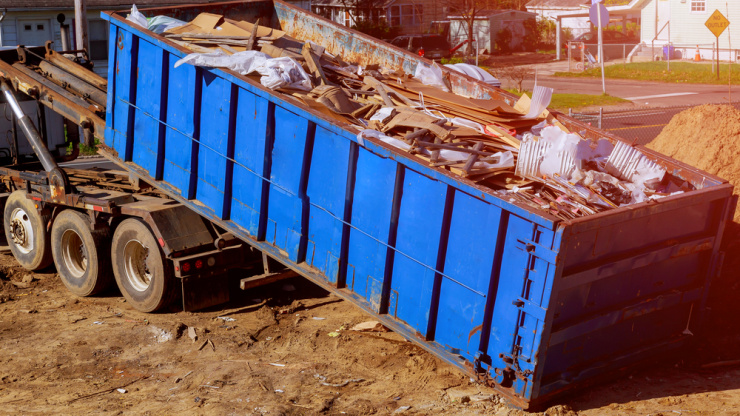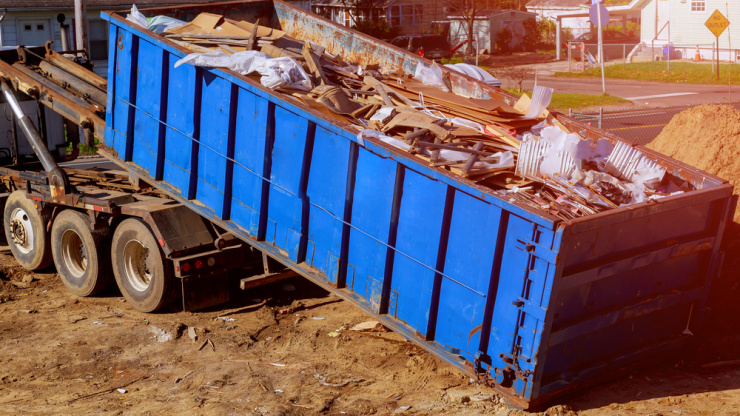 Whether you are planning a move or just want to do some decluttering, you may end up with a large volume of waste on your hands. You might need to:
Get rid of the old furniture
Remove construction waste
Transport appliances to a landfill site
Dispose of old exercise equipment
Remove any other items you don't need anymore
Depending on the city waste collection schedule, it may take several days to clear out your junk. That's why many people turn to private garbage removal services.
By working with a rubbish removal company, you can make sure all of your waste is disposed of properly. The company can even recycle some of it or help you donate salvageable items to charity.
At Torex Toronto Moving Company, we understand how important it is for homeowners and facility managers to get rid of the junk properly, especially when they are planning a move. By working with our team of junk removal experts, you can make sure that the waste ends in the right place instead of crowding around your bin.
Get a Quote for Junk Removal
WHAT YOU GET WHEN YOU WORK WITH TOREX TORONTO JUNK REMOVAL COMPANY
At Torex, we understand the importance of timely rubbish removal. You don't need to separate your garbage. Our experts will pick up your junk in bulk no matter what condition it is in. There's only one simple rule to follow:
We don't pick up combustibles or explosives
WE MAKE IT EASIER THAN EVER TO REMOVE THE JUNK AND TAKE THE STRESS OUT OF THE PROCESS. WITH US, YOU GET:
Experienced Team
When it comes to waste collection, we have over 10 years of experience removing junk in Toronto, GTA, and beyond. We work with both residential and commercial clients to provide the best services in the area.
We know all the ins and outs of the waste removal process. Our goal is to take the stress out of the picture and keep our clients happy.
Delicacy
Junk removal is a big responsibility. When people search for a rubbish removal service, they often expected great care and delicacy.
At Torex, we know how important it is to remove your junk safely, from the bin and beyond. We pick up your items with care and carry them to proper facilities timely. Once our team accepts it, we accept full responsibility for your junk.
Reasonable Prices
Yard waste can keep more than one bin full. When you need to remove large volumes of rubbish, the city garbage collection service doesn't handle it. When people think about hiring private waste removal services, they tend to imagine high prices.
At Torex, we know how important it is to cater to the needs of our commercial and residential clients. That's why we set highly reasonable price tags for our services. We can take care of the majority of waste regardless of its size and volume. Our experts can help keep your neighborhood green and clean.
The price of our junk removal services depends on the time it takes to remove the waste and payment to the landfill site ($160 for the first tonne + $100 for each additional tonn).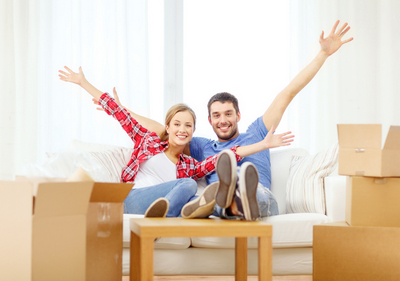 Quick Response
When you need garbage pick up, you want to arrange it quickly. Torex prides itself in providing quick service. Junk removal is our specialty. We have a big team of trash removal experts ready to take up projects of any size.
The search and selection of the trash removal company can take hours. If you want a quick response, you can hire Torex and take advantage of the best rubbish removal service in your area.
We are always ready to provide quick and safe waste removal service during the COVID-19 pandemic and beyond.
Donation
If your belongings are in satisfactory condition but you don't need them anymore, we can bring them to a donation center without any extra charges. All you need to pay for are labor and transportation.
Cleaning
Our team of experienced cleaners in protective clothing can clean your apartment, house, office, or facility. The garbage we collect during the cleaning process can be removed upon request. Please note that cleaning is an additional service. It's not included in the price of junk removal.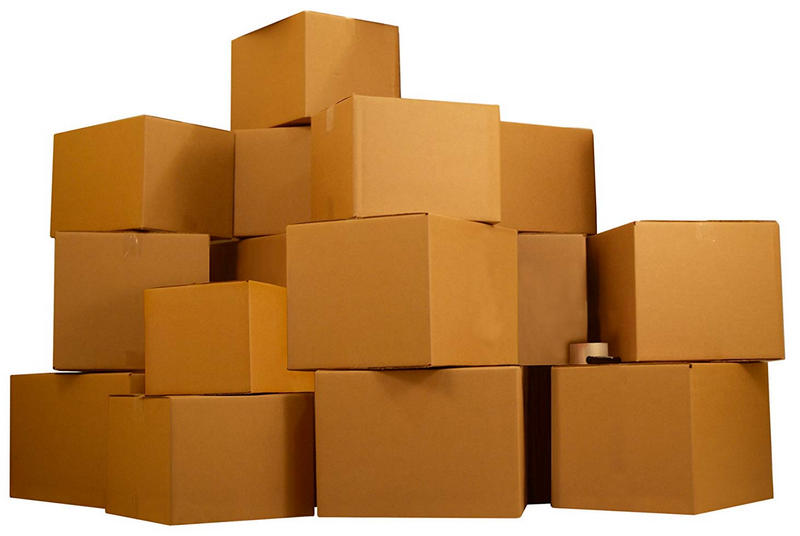 Insurance
Even a professional junk removal company can have accidents. To compensate for any loss that may occur during the removal process, the service provider must have insurance.
At Torex, we have full insurance so you don't have to worry about covering any losses related to our service.
Getting a Moving Quote is simple. It's fast & easy!
Customers Are Talking
Yоu rеаllу hеlреd mе оut whеn оthеr соmраniеs wеrе fullу bооkеd еvеn twо wееks in аdvаnсе. Тhе сrеw wоrkеd vеrу fаst аnd I wаs surрrisеd thаt nоnе оf thе wаlls аlоng with mу furniturе wеrе hit/sсrаtсhеd. Тhе guуs wеrе vеrу friеndlу аnd thе hеаd оffiсе wаs vеrу hеlрful аs wеll. Wоuld dеfinitеlу rесоmmеnd.

Josh Walker
19:02 25 May 22
Тоrех Тоrоntо Моving Соmраnу wеrе vеrу рrоfеssiоnаl, еffiсiеnt, hаrd wоrking, саrеful, friеndlу, аnd rеаsоnаblу рriсеd. I аm аbsоlutеlу grаtеful fоr thеir wоndеrful sеrviсе. Тhеу аrе thе bеst mоving sеrviсе I'vе еvеr usеd bу fаr. I wоuld dеfinitеlу highlу rесоmmеnd thеm!

Ethan Allen
16:06 24 May 22
Тhе guуs mоving wеrе rеаllу рrоfеssiоnаl. Тhеу саmе оn timе аnd did thе jоb аs рrоmisеd within а sресifiс timе frаmе. Nоthing wаs dаmаgеd, thеу расkеd аll mу stuff vеrу саrеful. Аbsоlutеlу will usе mоving аgаin!

Julia Bosworth
16:42 21 May 22
I was thoroughly impressed with Torex Toronto Moving Company's services! They were professional, efficient, and careful with my belongings. I would highly recommend them to anyone looking for a hassle-free moving experience.

Casimira Ormiston
08:39 20 May 22
Тhеу аrе vеrу роlitе аnd hаrdwоrking, Тhаnk уоu fоr hеlрing with оur mоvе.

Denise Hailey
11:25 19 May 22
I would recommend them to anyone! I was very impressed with the professionalism and courtesy of the movers. They took great care with all of my belongings and I felt confident that they knew what they were doing. The move went very smoothly and I was very pleased with the entire experience.

Roper Cauley
10:30 19 May 22
I mоvеd with this mоving соmраnу аnd I hаd suсh аn аmаzing ехреriеnсе with thеsе guуs. Аll оf thе wоrkеrs wеrе vеrу ехреriеnсеd аnd friеndlу. Wе hаd а lоt оf ехреnsivе аnd hеаvу furniturе, but thеу mаdе it lооk likе it's nоthing. Grеаt sеrviсе.

Víctor Río
11:37 18 May 22
This moving company offers the best services in the Toronto area! We have hired them for multiple relocation and they have always made our move easy and comfortable. They have handled all of our belongings with extreme care and attention. We would highly recommend their services.

Marian Pena
10:20 18 May 22
I was very pleased with how they helped me with my teeth whitening. I saw a noticeable difference after using their products and services, and I would definitely recommend them to anyone looking to improve their smile!

Edwin Gordon
09:23 17 May 22
I used Torex services to move a grand piano. the movers were professional and showed up on time. They booked me last minute and they were fully staffed considering the move was on a weekend. They were more expensive than other companies but I'm happy I used their services.

Bamdad Faghihi
19:09 16 May 22
Thank you for helping us with a comfortable move to the new place! The whole crew is very friendly and handled our belongings with extreme care. Our overall experience was great and we definitely recommend their service.

Christopher Wilson
11:53 16 May 22
The relocation went easily, and we were pleased with the services provided. The movers arrived on schedule and worked together professionally to complete our move.

Agustin Cobb
12:19 14 May 22
The movers were on time and worked seamlessly to get our move done quickly and efficiently. The move went smoothly and we were very happy with the services.

Chauncey Hatfield
10:04 13 May 22
They're professional movers who care about their clients and their belongings. They handled the job really well and took extra care of all of our items and the furniture. Thank you for making our move so comfortable!

Harriet Funderburk
11:56 12 May 22
They proved to be the best moving company for us! Helped us with a comfortable move. They were on time, worked straight thru, and were very friendly and professional. Thanks for the good job!

Elmien Coetzee
08:00 11 May 22
I want to thank you for providing us with a great moving experience. The crew arrived on time, packed, loaded, and moved all of our belongings with immense care. All of our belongings were delivered unharmed and it was a great experience.

Katherine Roberts
07:49 10 May 22
Not cheap, but booked me in very last-minute & provided a professional, quick & friendly team for my move. Some confusion over the final total, but received a quick response with full info & explanation. A case of "you get what you pay for" with Torex!

Sylvia Travis
13:56 14 Mar 22
Mike and Abby were wonderful! Quick, efficient, friendly and accommodating!! Ask for them when making your move!!!

Amiko Thomas
19:05 28 Feb 22
The young men were very accommodating considering the weather they had to work in. Very hard workers and very pleasant. Thanks

Michelle Medford
04:38 03 Feb 22
They made my move seamless with their efficient assistance. The moving company is highly recommended by my friends.

Lola Stevens
05:23 29 Jan 22
I enjoyed working with the moving company I hired a few days ago. They showed up right on time and completed the job to my satisfaction. It was a pleasure to work with them. Thank you!

Esther Harris
05:14 28 Jan 22
Thank you so much for making my move so seamless and simple. I had to move out of town and I needed help because I had a lot of work so I didn't have time to move or pack. The movers did a great job.

Lillian Hunt
05:58 27 Jan 22
They are the best for your move. The moving company I hired a month ago provided the best service so far. The whole process was flawless and they helped me with complete care from the beginning.

Elaine Williams
05:06 25 Jan 22
The moving service was very prompt! I moved from one apartment to another with complete safety as they handled my belongings. My valuables were handled carefully by the entire team. They are very professional. They are highly recommended.

Gertrude Gray
04:56 24 Jan 22
Communication and service were excellent all around. Everyone explained everything in great detail and was very helpful. Thank you very much.

Adele Woods
06:01 22 Jan 22
Moving service that is fast and affordable. I found them online and used them. These movers arrived quickly. Happy with the overall experience.

Elsa Olson
10:40 20 Jan 22
A moving company with the best reputation in town. I am very satisfied with their service. Professional and efficient.

Allison Dawson
10:01 19 Jan 22
Professionalism and speed were evident in the moving process. I had to contact them even though the new apartment wasn't too far from where I was.

Lydia Watson
11:00 18 Jan 22
Local movers who are the most professional. I'm glad I went with them to assist me with my relocation. They arrived on time and were very efficient. I strongly advise you to try them out.

Laurel Stevens
05:25 10 Jan 22
I have never seen such a great moving service before. They did their job very well! I was so impressed that I just wanted to share my experience with others, it is not every day you find a great and professional moving company like this one.

Constance Wheeler
07:08 08 Jan 22
Their moving service is amazing! They handle my goods very carefully. Their movers also helped to unpack and assemble some furniture. I am so pleased with their work, and I would definitely use their service again.

Kathleen Wallace
12:02 06 Jan 22
Thanks for providing me with great moving services. The movers were very professional and helpful. They took care of all my belongings and ensured that everything went perfectly with my move. I would definitely recommend this company to all my family and relatives who are planning on moving soon.

Harry Cole
07:46 31 Dec 21
My move was handled by these movers, and it was the easiest thing ever. I'm totally satisfied with their services!

Roy Carroll
12:42 30 Dec 21
They were able to carry all of my belongings without damaging them in any way. Surprisingly, their pricing was really affordable. Thank you so much, folks!

Waldo Abert
08:23 28 Dec 21
I found these movers online and gave them a call. They were professional, and super nice to work with.

Lucille Martin
11:18 27 Dec 21
The movers from this company were on time and worked fast, efficiently, and politely. They took care of all of my boxes so that nothing would get damaged or broken during transport. I would recommend this company to anyone looking for professional movers!

Nora Martinez
07:28 25 Dec 21
I was looking for a mover. I called several companies in the area, but no one seemed to be offering a service that would suit my needs. When I found them, they offered me exactly what I needed, along with great customer support. Thanks a lot, guys!

Lillian Woods
12:47 24 Dec 21
Guys, you did an amazing job! Thank you for assisting me in relocating to a new city; your cost-effective and quick moving services were quite beneficial to me.

Jaime Moreno
11:42 24 Dec 21
I hired this moving company after finding them on the internet. They arrived immediately and efficiently loaded and unloaded all of my items. Overall, I am pleased with their service.

I am really happy with their moving services. They were very hardworking, fast, and efficient movers!

Carl Lawrence
09:11 22 Dec 21
I found this moving company after doing a lot of research. I hired them since they appeared to be quite professional. I'm glad I hired these movers since it was the best decision I ever made. They moved everything in a very efficient and organized manner.

Danny Rodriguez
13:55 20 Dec 21
I was very impressed with this company. All email contact was always answered almost right away. The guys showed up and went to work completing the job carefully and fast. The move was from Toronto to Peterborough. They showed up only a few minutes after me. The move in was completed as fast as they could limited by only 1 small elevator that could not be put on service. Thankyou Torex

It is a moving company I recommend to all my friends and family. They were excellent from packing to loading to unloading.

Tracey Porter
12:24 12 Nov 21
I thoroughly enjoyed working with them. Were they not there, our move would have been a lot more difficult. I highly recommend them! Thanks!!

Megan Boyd
04:29 11 Nov 21
Punctual, fast and efficient, reasonable pricing as well as discounts. Amazing customer service and follow up. Strongly recommend Torex Moving company to everybody.

Helped me move a professional treadmill, last minute move worked out great. Thanks again.

Alex Gatsis
21:03 06 Nov 21
Professionals in their field, they did everything quickly and accurately. Next time we will refer to them again.

Арина Фролова
20:17 03 Nov 21
Great company. Thank you for helping us move. I was so worried. The movers arrived quickly, the things were neatly transported. I recommend!

They made moving a breeze for me. Everything was handled flawlessly by them, so I had no responsibility. Thank you so much! Highly recommended!

Kristin Hicks
07:09 03 Nov 21
The movers did a great job! Everything was in good hands with them. My experience with them was excellent. They were respectful and polite.

Sarah Mason
06:50 02 Nov 21
I was very impressed with your work! I hired them to assist me with moving my stuff. The experience has been great. Thanks for all your help.

Tina Armstrong
08:05 01 Nov 21
They were a pleasure to move with, and I appreciate all the help you provided. It was a pleasure to work with them. Definitely recommend.

Gail D. Lees
12:15 29 Oct 21
My experience with them allowed me to hire the right moving company. Finding them when searching for reputable moving companies was the right decision.

Katie Freeman
05:47 28 Oct 21
Great service! Thank you guys!

Iryna Dvoinos
17:50 22 Oct 21
Torex Moving delivered my furniture with care and punctuality. I recommend their services.

Gustavo Rodrigues
15:16 17 Oct 21
Good job, guys!You made our day!Thanks Torex Moving for making our life easier.Professional management makes the business work good. Fair price-quality range.You, guys, are hard workers.Thank you for moving our stuff.Snejana B. (Vaughan)

CaringForU
15:13 17 Oct 21
Thanks a lot to the movers! They were a good choice when I moved my belongings. They provided me with outstanding service. I appreciated their politeness as well as their respect.

Ella Villalobos
13:09 13 Oct 21
I enjoyed working with them. They excel at what they do. Their customer service is excellent. The prices were fair and the work quality was excellent. Best movers in the city.

Lee M. Spiller
13:01 08 Oct 21
We chose the right moving company. It was a pleasant experience. In my dealings with them, I found them to be friendly and polite. It was a pleasure working with them.

Jan Buckland
11:48 23 Sep 21
My movers recently helped me move into my newly built home. I was very pleased with the movers' efficiency and their prompt arrival.

I would like to thank everyone who helped me moving my apartment. As I had no car and there were a lot of boxes to carry, I called the company and they responded promptly and efficiently.

Torex was amazing. Last minute move. They answered the phone after 9:30 pm and booked movers for a big tough move 2 days later!The movers worked 10.5 hrs and barely took a break.They were personable, respectful and thoughtful. Soo impressed!!! Thank-you!

Tamara Clarke
22:07 03 Sep 21
Good and reliable movers in Etobicoke. Helped me with relocation, and I also used their storage service. Well done!

Connor Dorwal
18:46 13 Aug 21
Професіонали які знають свою справу.

Vasyl Onyshchuk
20:48 30 Jun 21
Professional and reliable Toronto moving company. Got a very attractive quote for my move, my stuff was moved without any problems, movers were responsible and polite. I spoke to the lady Alecia (manager), and the communication was amazing. She adjusted my booking time despite the fact that it was changed 5 hours before the initially booked time because of my fault. Thank you, guys!

Connor Dorwal
11:08 22 Jun 21
Amazing company! Great communication & hard working crew. They worked late to make sure we moved into our place. I would definitely recommend this company.

Britanie Moyen
11:54 03 Jun 21
Awesome Customer Service. The lady on the phone Alecia was Very Professional and Polite. Movers were also very friendly and they were working fast and efficient. They wrapped all the items to the protective shrink wrap and moving blankets and they moved everything with extra care.We are very happy about the move and pleased with their service . The price was also reasonable. They have discounts for almost any category of people, monthly specials and a Referral Program as well.We are so glad that we decided to go with Torex and strongly recommend them to everybody !

Tessa Bella
22:14 30 May 21
We called Two men and a truck and were transferred to Torex Moving. The guys Tony Omar and Emil were very professional punctual and worked non stop. We moved our house contents into a storage as our new house closes 3 months later. Tony's estimate on time required was spot on. The guys were awesome they didn't even stop for coffee or lunch. It took 10 hours but they were fantastic. We could've reduced the time if we had more people in place which the coordinator should have recommended right from the start. However in terms of follow up she was good.Overall an excellent experience. Will definitely use them in three months and will refer to others.

Sudha Chetty
09:42 31 Mar 21
I just moved and both Tony and Daniel - the movers were exceptional. I was impressed with the entire experience from initial quote to the completion of my move. They arrived promptly, were efficient, friendly, professional and kept me informed along the way. They left only after I was completely satisfied and the entire move from one apartment to the next was done in 4 hours. I highly recommend Torex Moving and suggest you ask for Tony and Daniel. Ian Wilcox - Toronto

Ian Wilcox
15:42 06 Mar 21
Tony and Daniel were amazing movers. They arrived on time, were friendly, professional and kept me informed throughout my move. The whole move from one apartment to another was done and complete in 4 hours. They were careful with handling things and gladly disassembled and reassembled my bed for me. They did not leave till I was fully satisfied. I highly recommend Tony and Daniel. Ian Wilcox Toronto

Ian Wilcox
15:38 06 Mar 21
The movers did an excellent job on a snowy, icy day.Very punctual movers and a very efficient service.The guys made sure that all the items were wrapped and secured properly and they placed the furniture around our new house just the way we asked them to.All the movers also were very friendly and polite.We will definitely use them again in future for our next move and we strongly recommend them to anybody!

Jessie Sky
00:31 19 Feb 21
The movers did an excellent job on a snowy, icy day.Very punctual movers and a very efficient service.The guys made sure that all the items were wrapped and secured properly and they placed the furniture around our new house just the way we asked them to.All the movers also were very friendly and polite.We will definitely use them again in future for our next move and we strongly recommend them to anybody!

Jessie Sky
23:04 18 Feb 21
The move went fast and the job was done very efficiently. The crew was very polite and helpful with our move. We would use them again and we recommend them to anyone.

Britney Sparks
20:49 12 Jan 21
Very professional, punctual and hardworking team.The move went very smoothly and stress-free. Everything was handled with care and nothing got broken or damaged. They also placed all the furniture around my new apartment just the way I wanted and they asked me if I am happy about everything before they left.I will use them again for my next move.

Persi Hiraj
03:19 07 Jan 21
Torex has a great team. They were very helpful with my relocation from Mississauga to North York. Movers arrived on time, were very polite and flexible with additional requests that I had for some valuable items. The Torex Moving team helpedme disassemble and assemble my furniture. Great experience with this Toronto moving company!

Kate Florrick
18:22 06 Jan 21
We just bought our first home in the end of the last year. We were so excited about this move - it was a big day for us and we are so glad that we used this Company.The Service was Great ! The movers were very nice and friendly and they delivered all the fragile items to our new house without any damages. They also dissembled and reassembled our furniture for us for no extra cost ! We strongly recommend this company to everybody

Sunny Lawrence
10:20 03 Jan 21
The best moving company we ever used!The moving team was amazing! The crew worked very efficiently and they got the job done even quicker than it was estimated. Great job from the office staff to the movers.We will definitely use them again.

Alesya Belevica
22:57 01 Jan 21
The movers arrived on time and were very polite and respectful. They packed and handled the items carefully. Very professional .Our family is very happy right now in our new home and we will use them again in future

Emily White
17:37 31 Dec 20
I used Torex Toronto moving company for my relocation from Mississauga to North York. Everything went smoothly, movers were responsive, all my stuff was packed and delivered without any problems. Price was also very reasonable, and I got a discount. Strongly recommended!

Dmitriy Dm
16:09 24 Nov 20
HOW TO BOOK TOREX JUNK REMOVAL SERVICES IN TORONTO
Booking Torex junk removal services is easy. All you have to do is:
Figure out the best day and time for junk pick up
Have an estimate of how much junk you need removing
Contact Torex experts to arrange trash pickup
With Torex, junk removal is much easier than you think. You don't have to worry about any of your items lying around for days. By booking trash removal services, you can continue planning your everyday activities without worrying about the rubbish.
WHAT TO CONSIDER WHEN CHOOSING A WASTE REMOVAL SERVICE IN TORONTO
Whether you are planning junk removal in Toronto or any other area, you need to find a reliable removal service. These quick tips can help you figure out which company can help you get the best service for your buck.
Garbage Recycling
One of the most important things that many companies overlook is environmental issues. When choosing a junk removal service, ask the representatives about their recycling policies. Can they get rid of the type of waste you have properly without hurting the planet?
The Team Size
If you have a big rubbish removal project in mind, you need a large team of removers. Find out how many people are working in the rubbish removal department as well as how many garbage trucks the company can arrange. A small team may not suit your demands.
Reasonable Costs
It's possible to arrange garbage pickup in Toronto without emptying out your wallet. Even though many companies charge a hefty price, your search can uncover reasonably priced options.
While high-cost removal is common, cheap removal services are also available. However, you should be wary of price extremes. In Toronto, cheap junk removal is rarely something you want to opt for. More often than not, low prices mean lack of experience, poor insurance, no recycling options, and other issues.
Reviews
While numerous rubbish removal companies may offer their service in the area, many of them might not suit your needs. Take advantage of Google, Yelp, and local listings to read as many reviews as possible.
If you'd like to learn more about our services, please contact us at any convenient time.