RESIDENTIAL MOVING IN TORONTO & GTA
Are you moving from an apartment to a new home? Do you need to move your belongings from a dorm to an apartment? Are you planning an apartment to apartment or house to house move?
Whether you are moving to a nearby street or to another part of the city, you need top-notch residential moving services. At Torex, we focus on making your residential move easy by providing high-quality moving services as well as packing, storage, and junk removal.
We provide a stress free moving experience to all our clients regardless of the type and distance of their move.
No matter how many belongings, items, furniture, and appliances you need to move, you can do it for a reasonable price while benefiting from a professional approach. Here are a few things you can get when choosing our moving services.
PROFESSIONAL PACKING
Sometimes the size of the residential move can seem overwhelming. The number of items you have to relocate can be high even if you are moving out of a small apartment.
Packing your belongings can be tough and time-consuming, especially if you have many valuables, delicate appliances, and complex furniture.
Professional packing doesn't just make sure your belongings arrive at your new home safely. It also saves you time.
At Torex, we use professional packing supplies to ensure fast and easy packing and unpacking:
Cardboard boxes of different sizes
If you decide to opt for professional packing, call our moving experts at any convenient time for you to get an estimate.
CONVENIENT MOBILE STORAGE
During your home move, you may find out that you need some items stored. Our full service moving company focuses on clients' needs and tries to cater to them as precisely as possible. Regardless of the time you want to use storage services for, Torex can offer convenient options.
If you want your belongings to stay in top shape away from home for as long as you need, get in touch with our experts. As residential movers with experience, we know how important proper storage is. We are always happy to offer a reasonable quote.
JUNK REMOVAL
During the relocation, you may find that you need to get rid of some of the items. Moving belongings you don't need to a new home isn't just time-consuming. It can clash with the new décor.
We offer junk removal services to all our clients. Our movers can deal with unnecessary furniture or appliances at your convenience. If you plan any junk removal, please call our customer service experts to get a quote.
Useful Services
Besides main residential moving services, Torex can also help you with:
Cleaning
Moving non-standard heavy items
Moving fragile, antique, and art items
Pool table moving
Piano moving
Appliance moving
Plastic bins for rent
Regardless of the size of your move, packing, disassembly and assembly of your furniture is included in the price.
Insurance is included in the price of the move. If you'd like to purchase additional insurance for highly valuable items, please let us know. Our experts can walk you through the process.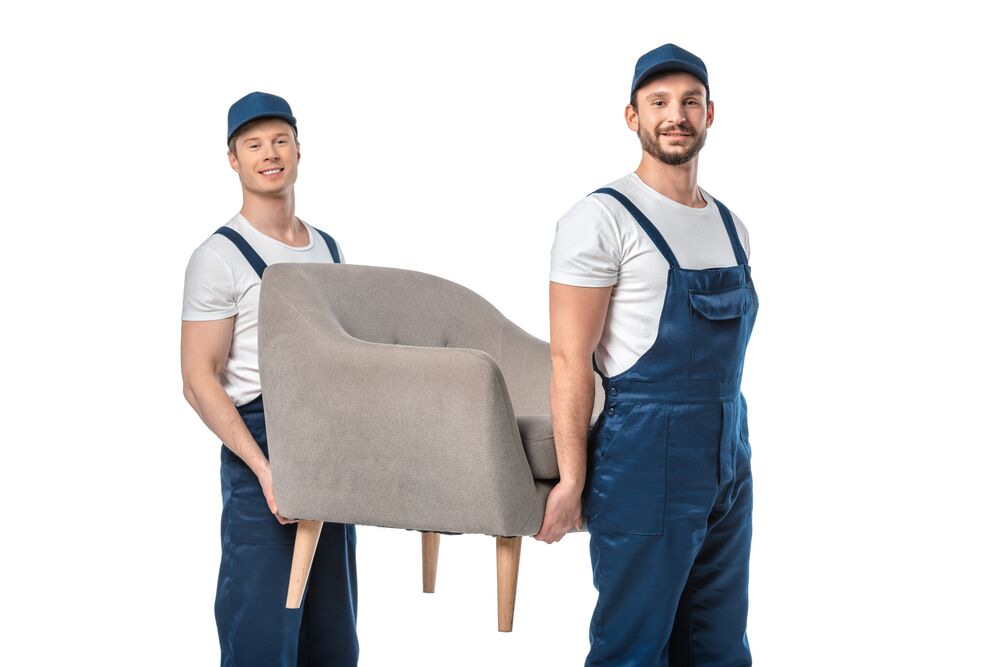 Getting a Moving Quote is simple. It's fast & easy!
TERMS AND CONDITIONS
We want your residential move to be perfect. To ensure safety and success, we kindly ask our clients to study our terms and conditions:
We don't take responsibility for moving live plants, animals, flammable and chemical liquids, machines with internal combustion engines.
We aren't responsible for proper operation of appliances which weren't unplugged by our experts.
We don't take responsibility for jewelry and cash.
We can't guarantee the safety of items packed by our clients or belongings that aren't packed or located in open boxes.
We reserve the right not to transport dangerous items that might cause health hazards (for example belongings affected by fungus or mold).
We ask the clients to provide sufficient territory to park our truck, reserve the elevator (if necessary), and clean the territory (including steps) from ice and snow.
WHY CHOOSE TOREX FOR YOUR RESIDENTIAL MOVE IN TORONTO & BEYOND

Local and Long Distance Moves
Whether you want to move next door, to another city in Canada, or across the world, we are always happy to cater to your residential moving needs. Torex Toronto moving company has over 10 years of experience with all types of short and long distance moves.
We arrange safe and timely delivery regardless of your final destination. Our staff can move virtually anything to a location of your choice. If you are planning a long distance move, please warn us in advance so we can arrange moving service on a convenient data and give you a precise estimate.

Safety and Security
When you are planning a residential move, you want everything to go smoothly. Torex became one of the best moving companies in Toronto, GTA, and other areas by focusing on safety and security of each move.

Experience and Training
In the past 10 years, we've arranged thousands of moves, helping customers all over the country relocate to their new homes. Our movers undergo rigorous training to uphold the company's reputation, arrange high-quality moving, and keep clients happy.
If you want to book a residential move with Torex, give us a call today!