Discover top-rated moving services in Mississauga by Torex Moving. Our expert movers provide residential, commercial, and specialty moving services to make your move stress-free. Get a free quote today!
Contact Torex Moving today to get a free, no-obligation quote for your upcoming move in Mississauga. Our friendly and knowledgeable staff will be happy to answer any questions and provide you with the information you need to make an informed decision. Trust Torex Moving for a seamless and stress-free relocation experience in Mississauga.
Get a Quote for Mississauga Movers
BENEFITS OF HIRING PROFESSIONAL MISSISSAUGA MOVERS
Professional Mississauga movers can reduce the stress of a move. Experienced staff can anticipate which size moving truck you will need and how many movers will be required. If you hire professional Mississauga movers, your friends won't see the dust bunnies under your bed, and you can show off your new home by inviting them to your housewarming party instead of enlisting them to move all your belongings.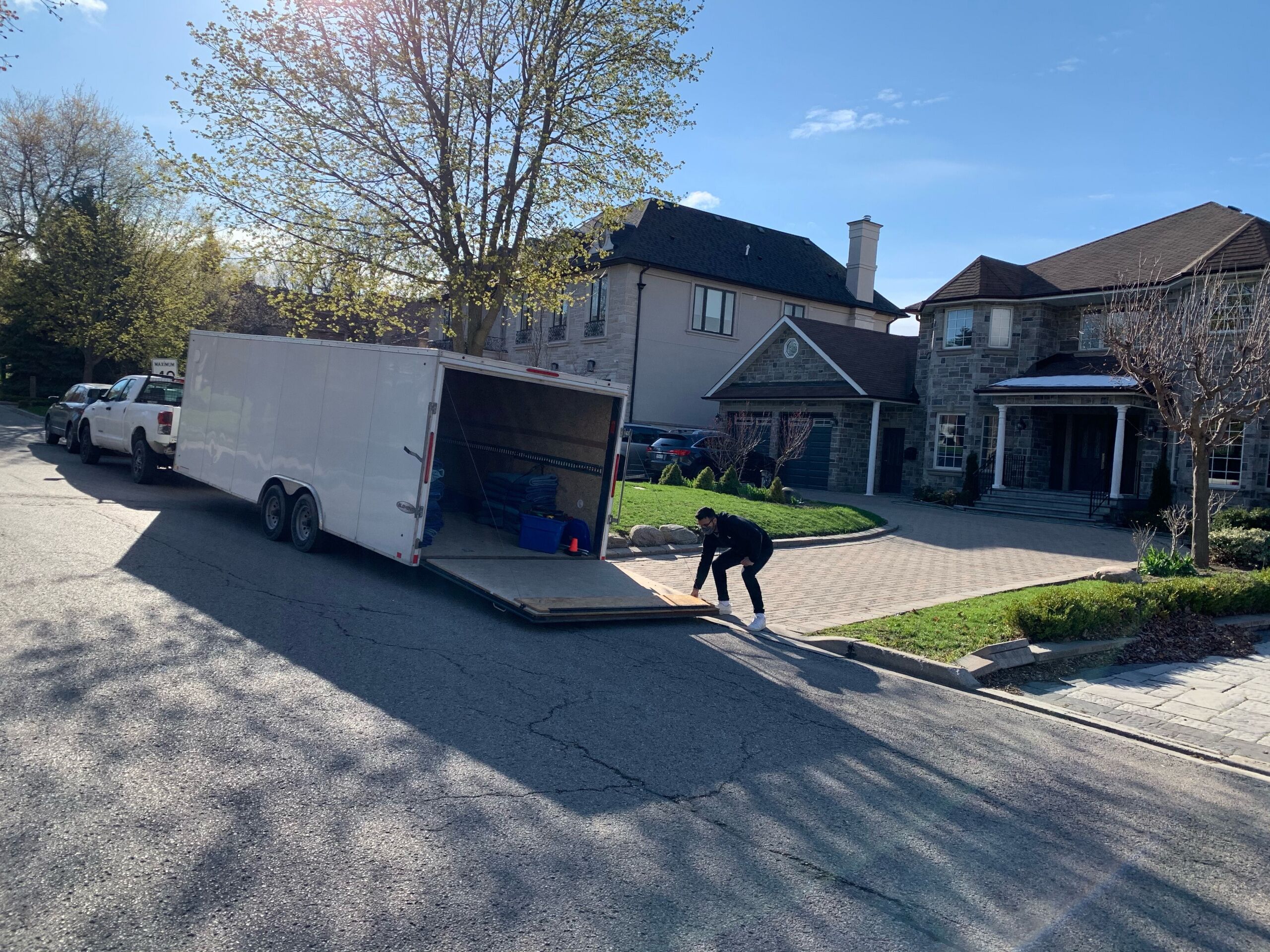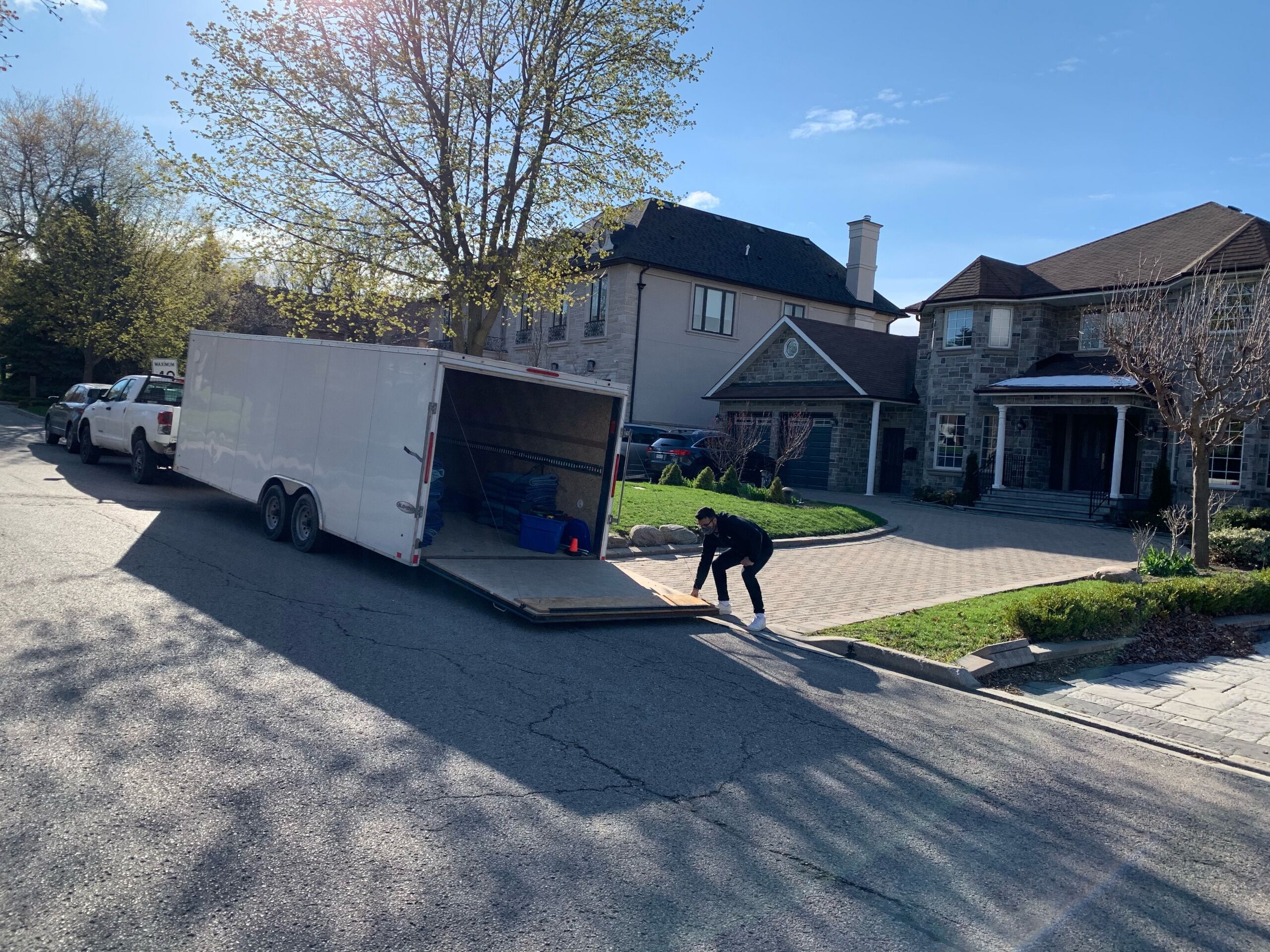 Whether you hire a Mississauga moving company or DIY, moving is expensive. This cost can be compounded if you have to replace damaged or broken items. When you hire Mississauga movers, they can pack for you. They can supply the proper packing materials and are trained in the best packing techniques to ensure your valued possessions get to your new location safely.
Enlisting the help of a Mississauga moving company will reduce the stress of a move. It can free up your time on moving day to ensure the safety and well-being of your children and pets. You can switch your focus from the anxiety of moving to what your life is going to be like in Mississauga or wherever you are moving.
Whether your move is small or large, close by or long distance, hiring professional moving company in Mississauga will help reduce the stress of moving. There are a few factors that make it even more advisable to hire professional Mississauga movers, these are:
A large home - 3+ bedroom
Moves that include specialty items (pool table or piano)
Moving in high traffic areas
There are many moving companies in Mississauga. How do you choose the right moving company for you? There are so many factors to research in choosing a reliable Mississauga moving company. You will want to know how long they have been in business. Are they familiar with the Mississauga area? Do they have a good reputation? Do they offer good value for their moving services?
WHY CHOOSE TOREX MISSISSAUGA MOVERS?
Torex has been providing moving services in Mississauga and the GTA for 13+ years. We know all the neighborhoods and can ensure your move is safe and efficient. Check out this list of the advantages Torex can bring to your next move:
Real-time GPS tracking on every truck
Experienced, professional movers
Maintained fleet of trucks and trailers
Furniture disassembly/reassembly
Moving equipment, blankets provided
Free quotes for hourly or flat rate moves
Polite and helpful employees
Torex has thousands of happy customers. You don't have to take our word for it. Check out some of our testimonials. Our goal has always been to make moving as stress-free as possible, and our reputation in Mississauga and the GTA shows we have achieved this goal.
Mississauga can experience heavy traffic conditions due partly to highway 400's proximity in the city. Even an experienced driver can be quickly overwhelmed trying to navigate a large truck through a congested city. Torex's trained drivers are accustomed to traffic situations. They offer flat-rate moves, so you don't have to stress about the cost of an hourly move in high traffic situations.
While Mississauga is known to be a safe city, there is always some stress associated with having all of your possessions in one truck. Torex has listened to your concerns, and we are proud to be the only Mississauga moving company to offer GPS tracking. We will provide you with a link so you can watch your precious items move in real-time towards your new home. Your peace of mind is our greatest concern.
Getting a Mississauga Moving Quote is simple. It's fast & easy!
ADDITIONAL MOVING RELATED SERVICES OFFERED BY TOREX MISSISSAUGA MOVERS
In our 13+ years of moving in Mississauga and the GTA, we have learned what services our customers need in addition to moving. We are happy to provide these additional services to you. Please call our staff to receive a free quote:
Mobile Storage Trailers
We can deliver a trailer to the location of your choosing, or we can store it in our secure compound. We can pack and load the trailer for you, or you can load it yourself if this is your preference. There is no storage minimum; you can store your items for a day, a month, or a year, whatever you need. If you decide to contract storage with us for a year or more, we will give you one free month of storage.
Cleaning Services
Moving is a busy time, let us help by providing our friendly staff to clean. This service may help you get your security deposit returned, saving you money in the long run. We can also clean your new location giving you peace of mind that you are moving into a freshly sanitized home.
Plastic Bin Rental
We are all trying to be more ecologically conscious. It can be hard to reconcile this when packing for a move. Consider renting our reusable plastic bins. This will reduce the number of cardboard boxes required. The bins provide greater protection for your items than soft-sided boxes.
Packing Supplies
We can provide packing supplies such as bubble wrap, packing tape, packing paper, and boxes at reasonable rates. It can be difficult to estimate how many supplies are needed, but our experienced staff can assist you.
Garbage Removal
You may find when you sort through your things that it's time to simplify and get rid of things. At Torex, we can remove old furniture, construction waste, hot tubs, old gym, or electronic equipment. We can dispose of items in the landfill or drop them off for donation if they are in good condition. Please note, we can't move dangerous goods such as flammable materials or explosives.
Specialty Items
Pianos, pool tables, and fragile or valuable items need extra care. Our trained professionals can ensure your specialty item is properly disassembled, wrapped, moved, and reassembled at your new location safely and securely. Standard insurance is included in our price, but if your specialty item needs additional insurance, we can provide a quote for you.
Long Distance Moving
Whether your move is within Mississauga, in the GTA, or across the country, we can help. We are licensed and have experience moving across Canada and even internationally. Let our professional Mississauga movers and well-maintained fleet of trucks take your precious belongings to your new home. You can even use our GPS tracking link to watch your items move in real-time. For a long-distance move, GPS can give you extra peace of mind.
Commercial Moves
These types of moves need a comprehensive plan in place before moving day. Our friendly staff can help to create this plan with you. When it is time to make your commercial move, we will disassemble your office furniture and other items. Our staff is trained in the correct techniques for disconnecting, moving, and reconnecting electronic equipment. Our goal is to get your commercial move completed on time and within budget so you can get your business operational again quickly.
WHAT IS NEEDED TO BOOK TOREX MISSISSAUGA MOVERS?
Our licensed, trained, professional Mississauga movers can help organize your move. We will need a detailed description of what needs to be moved, the addresses for the moves, whether or not the move will be door to door or door to storage.
Let us know if you have any special items that need to be moved, such as a piano or pool table. It is our pleasure to provide you with a free quote. Call our friendly staff or fill out the convenient contact card.
Why Moving in Mississauga is so demanding and Why You need help from Movers?
Mississauga is a beautiful city. Locals say the shopping, parks, and great schools make it a wonderful place to raise a family. It isn't surprising that many Torontonians are deciding to ditch the big city and move to Mississauga. Congratulations if you are making this move. Now your next big decision is whether to move by yourself or hire a Mississauga movers.
Moving can be an overwhelming experience. If you attempt a DIY move, you will need to decide what size of truck you require and if you are comfortable driving it. Some Mississauga moving companies charge a rate for the truck and an additional per kilometer charge, so check with the company to see if there are any hidden or extra charges. This may prevent a possible shock when you return the truck and receive the total bill.
You will want to start early contacting friends to enlist them to help you with your move. With inexperienced Mississauga movers, you will need as much help as possible. Remember, your friends don't truly want to move your stuff, so be nice and offer an incentive to sweeten the deal. Picking up donuts and coffee to offer during the move, as well as pizza and cold beverages afterward, are appreciated if not expected.
Before moving day, you will want to pack up your belongings, ensuring all fragile and delicate items are properly protected. The truck will need to be loaded correctly to reduce movement, which can cause breakage during transport. Have tools ready in case you need to take apart furniture. Consider hiring help to care for children and pets as your attention will need to be on your move.
Our Recent Mississauga Moving Projects