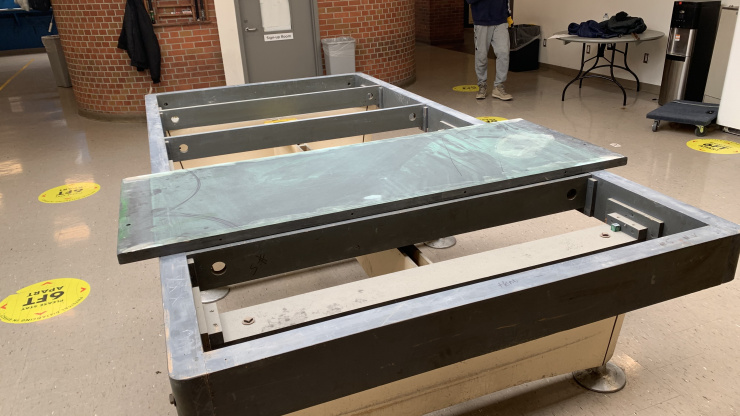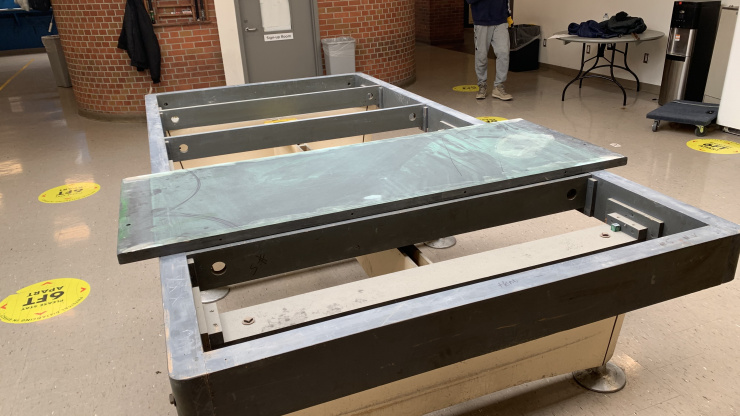 Pool tables and snooker tables can make the difference between a dull party and a fun one. They can give a group something to focus on, building friendships by bonding over a game of billiards. In many places, owning a pool table is a sign of financial success; it is considered a luxury item.
So why aren't they more popular? Some worry that they won't play enough, and in time the table will just gather dust. For others, it's the space a pool table requires. Due to the weight and size of a pool table, they won't fit into any room.
Probably the one largest issue holding people back from pool table ownership is the prospect of ever having to move the pool table. This is a valid concern and warrants some thought. If pool tables aren't moved correctly, they can be damaged. They have to be properly disassembled and then installed.
Get a Quote for Toronto Pool Table Moving Services
HOW TO MOVE A POOL OR SNOOKER TABLE
Don't let your concern about moving a pool table hold you back from purchasing a table. While it is possible to move your own snooker or pool table, the best plan is to have it moved by professional pool table movers. Factor this future cost into the purchase price of a pool table, so it isn't a shock when you have to move it.
If you want to move a pool table without professional help, you will need to plan the process carefully. Gather as much information as possible. Here are some suggestions for moving a billiard, snooker or pool table without professional help.
Measure, Measure, Measure


This is an important initial step in the moving process. Measure the stairs and hallways, including doorways, to prepare for the transport of the pool table. Look for areas that need to be protected from scratches, such as door jams and stairway rails. Consider using cloth blankets to cover these areas.

Gather the Necessary Tools and Supplies


You will need a power drill with the correct bits. It is important to have plenty of cloth blankets and tape to protect and wrap the individual pieces. Ensure you have a heavy-duty staple remover to remove the felt from the billiards table.

Rent a Truck


A pool table is not going to fit into your SUV or minivan; you will need to rent a truck that will fit your table. Measure your table before booking the truck as they range between seven to nine feet long. Check that the truck can handle the weight of your table; they can range between 700 and 1200 pounds.

Call Your Friends for Help


There is nothing like moving a 1000 pound item for free to help you find out who really are your true friends. Snooner & Pool tables are a difficult item to move without professional help, so you will need as many assistants as you can round up. Offer enticements like pizza and cold brews to sweeten the deal. Ask as many people as possible as some may promise to help but not show up, and you will need a lot of assistance to move a pool table without a professional movers.

Start to Disassemble Your Table

Remove your pool table's side rails. Be sure everything is securely covered and clearly labeled with a number.

Remove your pool table's ball pockets and automatic ball dispensing machine (if applicable).

Take off your table's felt and store it carefully. Felt can be replaced but best to protect it.

Tackle the slate. Proceed carefully. Slates can be extremely heavy and, if cracked, can render the table useless.

Remove and wrap the pool table legs.

Load the Pool Table Onto the Truck


Be sure everything is protected and clearly marked. Carefully load it all into the truck. Ensure the load is safe from movement during transport, as this is a common mistake when not using professional pool table movers. Heavy items can move in transport, and moving even a short distance can cause damage.

Reassemble and Install the Billiard Table


Make sure you have protected the area for installation in your new location. Next, you will be completing steps 1-6 backward to reassemble and install your pool table in its new location.

Before you consider taking the task of moving your own pool table, please call our professional Toronto pool moving service to get a free price quote for moving your pool table within Canada. Consider the time you will save having your billiard table moved by our experienced professionals.
Getting a Pool Table Moving Quote is simple. It's fast & easy!
Customers Are Talking
They responded quickly: I called in the evening, at ten in the morning the next day the car and the movers were already at the address. They cleared the apartment of old furniture and things quickly. The staff are friendly, courteous and leave a good impression. I will recommend the company to my friends.

Adela Higgins
09:32 21 Jul 22
Professional approach, everything was done quickly and efficiently. We arrived, packed, brought, took out, unpacked, folded. They work like clockwork. Thanks a lot. Lots of success!

Sally Fleming
16:03 19 Jul 22
Many thanks to the guys for the quality work! I moved many times in my life, but this was the first time I really enjoyed the process. Everything is fast, clear, without fuss. Packed, loaded, delivered and unloaded to a new apartment. It turned out even cheaper than I originally expected.

Kaden Ellington
18:39 16 Jul 22
Everything went well! The guys are prompt and very polite, starting with the acceptance of an application for a car for a certain date. There was a task to transport things from one dacha to another dacha. Loaded and unloaded everything very quickly and accurately. Thanks!

Zhess Flatcher
19:55 13 Jul 22
I was very pleased with the move - the operator was polite, agreed on the time, called in advance, the guys arrived on time, everything was done very quickly, professionally and promptly, they asked where it was better to put things. Nice guys are working. I recommend the company!

Ryan Harris
10:08 13 Jul 22
Organization of the process at a high level! Thanks to the dispatcher for the detailed explanation and supervision of the move. Arrived on time, quickly took everything out, loaded and unloaded. Carefully and quickly. It was nice to collaborate!

Susan Green
16:22 11 Jul 22
HOW TO FIND THE RIGHT POOL TABLE MOVERS IN TORONTO & GTA
Most Toronto moving companies will agree to move pool tables. Be careful that they are experienced in pool table moving. Pool tables have very specific moving requirements. If movers aren't experienced, they may offer a low price but not be able to complete the installation.
Research before choosing your pool table movers. Check out their online reviews. Make sure they are insured for pool table moving. Discuss what their insurance does (and doesn't) cover.
Ask the moving company about the equipment they use to move your pool table. Do they take apart the table and cover the pieces? How do they protect the slate, and do they use jacks and dollies to move the table pieces?
What is the crew size for moving the pool table? Accidents can happen if there aren't enough people available to safely transport the table. Also, do you have to disassemble or reassemble the table yourself, or will the pool table movers take care of the assembly?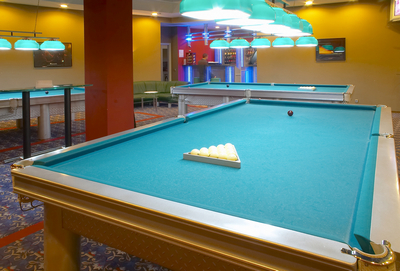 WHY CHOOSE TOREX POOL TABLE MOVERS?
In Toronto or the Greater Toronto Area, Torex Pool Table Moving Services has built a solid reputation. All Torex pool & snooker table movers are trained specifically with the extremely delicate process of moving a pool table. Pool tables can't be moved in any vehicle. Torex has the transport truck necessary for delivery service to your new location in Toronto or the Greater Toronto Area.
Our professional, experienced team will secure the safe installation of your pool table. We will disassemble and secure all items and transport them to the new location safely. Our price is always including assembly, so we will reassemble the pool table items.
Sometimes with a move, storage is necessary for your pool table. We can provide safe, secure storage in Canada for your pool table. Please call us to ask for a free quote for pool table storage. Our storage service will ensure your pool table is safe and ready for delivery when you need it.
Pool Table Moving: Conclusion
A pool table can be one of the best investments you make to add to the happiness of your home life. This even more so in Canada, where you experience severe weather that keeps you inside more of the time.
If you have to move your pool table, even if it is a short distance, protect your investment by hiring a professional pool table movers. At Torex, our pool table moving service promises to safely move your pool table within Canada. We have been moving pool tables for over eight years and have a solid reputation for our high-quality services.
Please call us and get a free price quote for your next pool or billiard table move. You won't regret using our company to move your billiard table within Canada.