PROFESSIONAL TORONTO OFFICE MOVERS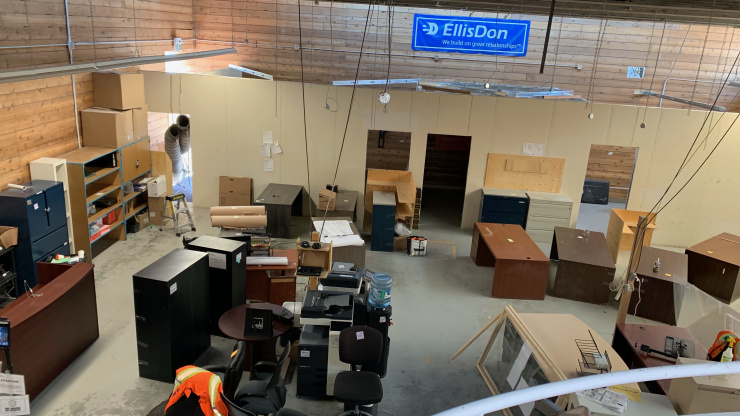 Whether for a large corporate company or a small office, a commercial move of any sort is a great undertaking. It is important to get all possible resources in place before the move. Good planning can ensure you have a stress-free move.
Some of the problems you may face with an office move in Toronto are severe weather conditions. Office furniture and equipment can be destroyed if it comes into contact with extreme cold or snow. If a move isn't planned well, it can result in lost productivity, which companies need to factor in financially with an office move.
Moving can raise the risk of staff injuries. Professional office movers are trained in safe moving practices, which your team might not employ. Office furniture will need to be disassembled and reassembled in your new location, which can be tricky if unprepared.
Many commercial office buildings control the amount or type of waste accepted in a commercial move. Considerations may need to be made regarding refuse transport to the local land-fill, or you can hire a third-party junk removal company.
When you assess the difficulty of office moves, it becomes apparent why hiring professional office movers is recommended. You make a great choice by hiring a commercial moving company to assist with your office move.
Get a Quote for Office Moving
WHAT TO LOOK FOR IN PROFESSIONAL TORONTO OFFICE MOVERS
Not all moving companies are alike. You want to hire a professional office mover that has experience making office moves in the Toronto area. Check their reputation in handling delicate furniture and equipment.
Do they have the insurance necessary to make a commercial move? Will they ensure your office relocation is done right and on time? Do they have the staff or the trucks necessary? Will they be able to move quickly while keeping your items safe and secure?
For premium office movers, you don't need to look further than Torex Commercial and Office Moving Company in Toronto and GTA. Call us to book your next office move. We are happy to help if the job is big or small.
The friendly commercial movers at our Toronto office will take the time to work with you to plan your business moving to a new office. Our team has the experience as movers in Toronto to get your corporate office moved safely and on time.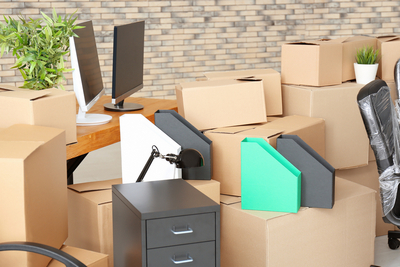 To minimize any productivity loss, we recommend same-day moves, getting you into your new location quickly. Once moved, our company will start working immediately to get your furniture reassembled, and your boxes unpacked so you can get back to doing what you do best.
Although we strive to be the best Toronto movers, we can't control the weather. What we can control is to be prepared for how to deal with it, protecting your furniture and equipment. Your office is safe with our moving services.
Packing efficiently will ensure the moving process is a smooth one. Let our moving professionals take care of the packing for your move. We will definitely get it done right.
We also offer junk removal services. Materials don't need to be sorted; we will take everything that needs to be removed. Our friendly team will be dressed in protective clothing and can clean any contaminated area if necessary. If items are in good condition, consider a donation. We can help you with this.
Our office movers can save you and your company some stress by arranging for the cleaning of your business. The time this service will save you can be best spent preparing for your business move.
Our company staff is highly trained with the best office moving process. They will make sure your move is stress-free. They can anticipate the needs of your move and help provide the necessary resources. We offer suggestions for your move that will definitely work to make your move quick and successful.
SERVICES TO HELP YOUR OFFICE MOVE IN TORONTO & GTA
The first thing we can help with is to make a moving checklist. This will ensure your business will have the best experience possible on moving day. These are some of our moving services available.
Included in your quoted price:
Disassembly, moving, and reassembly of office furniture
Standard Insurance provided
Packing, moving packed boxes, and unpacking of office supplies
Stair railing protection and floor runners for the move
Professional moving equipment and quick transport
Help from our friendly full service moving crew
Available at an additional charge:
Provision of moving supplies, including the rental of plastic storage containers
Safe relocation and installation of computer equipment
Storage service for the move
Cleaning of your previous office space or new location
Additional moving insurance for valuable items
Getting a Moving Quote is simple. It's fast & easy!
THINGS WE RECOMMEND FOR A GREAT MOVE TO YOUR NEW OFFICE
To ensure a job well done, you will want to spend time planning with your staff, so they know what to expect with the move. One small suggestion is to know what services office movers do not provide. This allows your staff or company to prepare for the transport of these items themselves.
Flora and fauna - our commercial moves don't include plants or animals
We cannot move flammable liquid or chemicals
Machinery with an internal combustion engine
Unsecured boxes or boxes packed and sealed by anyone other than our local staff
At Torex Moving, the safety of everyone involved is one of our utmost concerns. In light of this, our move crew reserves the right to not transport dangerous items that may become a health hazard.
Prepare for your office moving by providing an area for our truck to park. If a parking ticket is administered, as the client, you will be responsible so please secure parking space if necessary. Remember, it is important to reserve the elevator in your current space as well as your next office location. Ensure the path, including steps, are clear from snow or ice if the move is in winter conditions.
OFFICE MOVERS TORONTO - THE REST OF CANADA
We offer long-distance moves if you are moving out of the GTA. Distance will not affect our ability to give you the high standard commercial moves we guarantee. Call to get a free office quote for your long-distance office move today.
If there is a delay between moving from your old location to your next office location, we can help. Relocation to a storage facility is one of the services we offer. This can take the stress off of a business.
Our commercial moving company promises to provide you with the best possible moving experience. Our office movers are among the best Toronto can offer, and we are proud to offer our office moving service to your company.