Are you planning a long-distance move? Do you need to move your household belongings, commercial equipment, or appliances outside the GTA? Worried about how to handle the logistics associated with long-distance moving? Concerned about costs or finding a reputable moving company?
With over 13 years of experience providing full-service moving and storage solutions to over 2,000 happy customers, Torex Moving is the experienced and professional moving company you can count on to move your valuables safely, securely, and affordably. Whether you're moving a single item or the entire contents of your home — to the other side of town or across Canada — our dedicated long-distance moving team will handle everything for you, so you can get settled in with peace of mind.
Get a Quote for Long Distance Moving
WHY TRUST TOREX AS YOUR LONG-DISTANCE MOVERS IN TORONTO?
Torex has helped thousands of people just like you to make their local and long-distance moving as painless as possible. Our experienced and friendly relocation team will be behind you every step of the way, leveraging our extensive transportation network and storage options, we'll work with you to map out your long-distance move from door to door.
A dedicated long-distance moving company with a proven track record of success
Excellent customer service with fast, free quotes and affordable pricing
Convenient storage facilities
We handle moves of all sizes, from single items to large commercial jobs
A team of trained moving specialists offering friendly and professional service
Full service moving across the country including packing and unpacking and disassembly availability
Move across the GTA, across Canada, or cross-border
WHAT TYPE OF TORONTO LONG-DISTANCE MOVING SERVICES DO WE OFFER?
Regardless of the types of items that you need to move, our Toronto long-distance moving services are designed to handle transportation to a new location more than 50km away. For your convenience, we offer two options for transporting your goods outside of your local moving area.
Door to Door Service
The truck is loaded at your originating location and arrives at your destination, where it is then unloaded and moved in. This is the most convenient option, especially when moving into a new home or office.
Delivery to Storage
We can arrange to have your shipment delivered to and unloaded in a secure local storage facility in the destination city. This option is ideal when you aren't ready to receive your possessions immediately, such as if there is a gap between moving out of your old home and the occupancy date of your new residence. You would then be responsible for arranging for local delivery from the storage facility at a later date, and we can help you to make these arrangements.
OUR TORONTO LONG-DISTANCE MOVING SERVICES INCLUDE:
Residential & Commercial Moving Services
Whether you're moving to a new home or a new office, we'll take care of the hassles and safely deliver your belongings. In addition to transportation and truck loading & unloading, our pricing includes complete furniture assembly and disassembly, packaging, as well as runners and handrail protection. Our services also include standard insurance, however, you can choose to purchase additional insurance on certain valuables if desired.
Note that additional fees will apply for packing material, garbage disposal, storage, equipment connection and disconnection, cleaning of the premises, and rental of plastic disposal bins. You'll be responsible to book a suitable parking space for our truck and to make sure an elevator is ready, if applicable.
Unfortunately, we can't move the following:
Fuels, lubricants, or chemical liquids
Internal combustion engines
Electronics/household appliances our specialists can't turn off
Other loose or unpacked items as we determine unsafe to move
We reserve the right to refuse transportation of contaminated items (with chemical or organic substances), or objects posing a health hazard (e.g. infested with fungus or mold)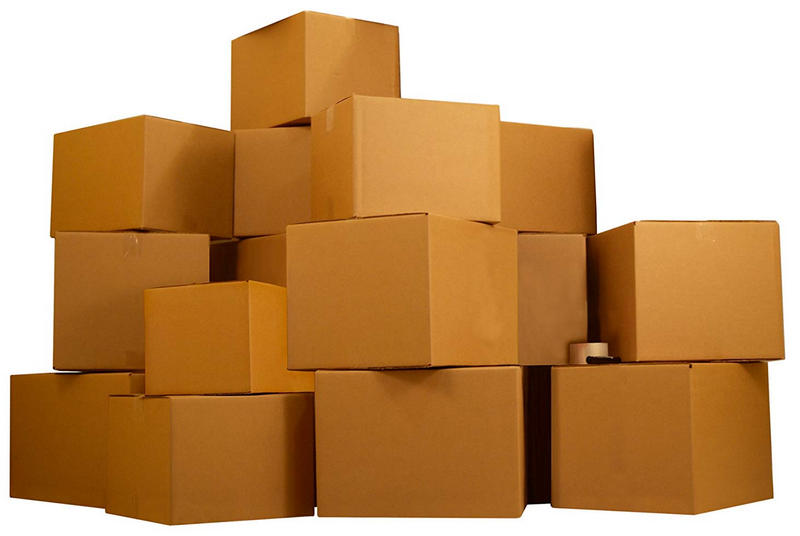 Small Moving Services
When arranging a small move, many people realize that they need to get rid of some of their belongings. We can also provide you with junk removal services.
Standard Insurance
Have a smaller load to move to a new city? At Torex Moving, we can handle virtually any move size, large or small. You don't have to be able to fill a truck to take advantage of our services, and we'll be happy to give you a free quote on your move.
Piano Moving Services
Need to move a piano? Let our trained professionals arrange to move your large and delicate instrument. We can handle loading, unloading, and storage. Contact us for more details.
RELATED TORONTO LONG-DISTANCE MOVING SERVICES INCLUDE:
Packing & Unpacking
Take the headaches out of the moving process with our packing and unpacking services. Our trained staff can supply packing materials, show up, pack your items, and then load them onto the truck — taking complete control over the move. Contact us for a free quote to find out about our packing & unpacking, and how it can enhance your moving experience.
Junk Removal
Need to leave behind unwanted items? Don't take them with you! We can arrange to remove and dispose of your junk, either at a landfill or (if in good condition) by dropoff at a donation facility. Note: we can't remove dangerous goods such as flammable materials or explosives.
Some examples of items our junk removal services can remove:
Old furniture
Construction waste
Unused equipment
Pianos, pool tables, hot tubs, and other large items
Old electronics
Virtually anything else you no longer want!
Contact our customer service experts for more information and to get a free quote.
Getting a Moving Quote is simple. It's fast & easy!
Customers Are Talking
I used a moving service for the first time and I'm happy I chose Torex Moving. They were really nice to me when I called with questions and helped me a lot during the whole process. On moving day, they were on time and finished quickly, which made it cheaper. They were careful with my things and did a great job, even though it was a difficult move. I highly recommend Torex Moving to anyone who needs help moving.

Pool table 6 by 12 feet. Everything is done to perfection - a very professional job. Punctuality: The team arrived even a little earlier than the agreed time. Professionalism: the guys had all the necessary tools and knew what they were doing. Our table is not in perfect condition, after dismantling the guys themselves bought the necessary things and repaired it to set the level perfectly. Price: more than matched. We were willing to pay more for this kind of work. Customer service: pleasantly surprised by the professionalism and courtesy of the curator. Full support from the order to the end of the project. Conclusion: the guys are worth every cent spent, highly recommend.

This guys gives me the best experience, everything was done professionally, very friendly stuff, thank you so much for your professional service!

On Wednesday (Jan. 25th) we had a big move from Vaughan to Mississauga. Overall my experience with this company was very good. Due to weather conditions, the crew was just a bit late but it didn't affect the quality of work at all! I was really impressed how strong the young boys are. We needed two big size trucks to move, it took pretty much all day because aside from moving we asked them to wrap and pack our stuff. To avoid damage the company used a bunch of different material and the guys were really careful while loading/unloading. We felt really bad since they had to work in such bad weather so we covered their lunch break and got them warm drinks. Super respectful, the work that they've done is worth every cent paid! Definitely recommend.

Anastasiia Kovalova
1674824933
Great guys. They moved my piano. A lot of stairs. Quick and safe. I didn't realize it was possible. 👍🏻👍🏻👍🏻

The job was done professionally and as expected. The team arrived on time, were respectful and efficient. Great experience, recommend using Torex.

THE ADVANTAGES OF WORKING WITH TOREX FOR YOUR LONG-DISTANCE MOVE
Why entrust your belongings to Torex? We're rated one of the best moving companies in Toronto and GTA, with over 13 years of experience handling moves across Canada and North America.
Our thousands of positive reviews from satisfied customers. Some of the advantages of working with Torex:
Fully licensed and Insured
We have a professional, friendly, and experienced team of relocation experts
We provide professional wrapping and packing services
Convenient storage services available
We have the vehicle fleet and equipment to handle your job professionally and affordably
We have offices based throughout the GTA, with locations in Toronto, Mississauga, Brampton, Vaughan, North York, Richmond Hill, and Markham.
LONG-DISTANCE AND CROSS-COUNTRY MOVING DOESN'T HAVE TO BE STRESSFUL
When you're looking at moving companies to handle your family or office relocation, trust the long-distance movers that will safely deliver your valuable belongings on time and at a great price. We can handle everything for you, and ensure that you can spend less time worrying and more time anticipating your journey!