DO YOU WANT TO HIRE TWO TOREX™ MOVERS?
Moving from a studio apartment into a one-bedroom condo? Renovating your kitchen and need new appliances to be safely moved in and old appliances removed? Whatever your unique situation may be, we can help you with your mid-sized move. For these purposes, in 95% cases, you need to hire just two Torex™ movers.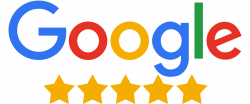 Get a Quote for Two Torex™ Movers
WHY NOT DIY?
It can be tempting to call a friend with a truck and attempt to make a medium-sized move yourself. There are dangers you may not have considered with this option. Here is a list of some common problems encountered by non-professional movers.
Injuries

Breakages

Damage during Transport

Lost or Stolen Items

Vehicle Damage or Breakdown

Risk of Losing Friends if Asked to Help Move Again
Getting a Moving Quote is simple. It's fast & easy!
Customers Are Talking
They responded quickly: I called in the evening, at ten in the morning the next day the car and the movers were already at the address. They cleared the apartment of old furniture and things quickly. The staff are friendly, courteous and leave a good impression. I will recommend the company to my friends.

Adela Higgins
09:32 21 Jul 22
Professional approach, everything was done quickly and efficiently. We arrived, packed, brought, took out, unpacked, folded. They work like clockwork. Thanks a lot. Lots of success!

Sally Fleming
16:03 19 Jul 22
Many thanks to the guys for the quality work! I moved many times in my life, but this was the first time I really enjoyed the process. Everything is fast, clear, without fuss. Packed, loaded, delivered and unloaded to a new apartment. It turned out even cheaper than I originally expected.

Kaden Ellington
18:39 16 Jul 22
Everything went well! The guys are prompt and very polite, starting with the acceptance of an application for a car for a certain date. There was a task to transport things from one dacha to another dacha. Loaded and unloaded everything very quickly and accurately. Thanks!

Zhess Flatcher
19:55 13 Jul 22
I was very pleased with the move - the operator was polite, agreed on the time, called in advance, the guys arrived on time, everything was done very quickly, professionally and promptly, they asked where it was better to put things. Nice guys are working. I recommend the company!

Ryan Harris
10:08 13 Jul 22
Organization of the process at a high level! Thanks to the dispatcher for the detailed explanation and supervision of the move. Arrived on time, quickly took everything out, loaded and unloaded. Carefully and quickly. It was nice to collaborate!

Susan Green
16:22 11 Jul 22
ADVANTAGES OF HIRING TWO TOREX™ MOVERS
Torex™ has 13+ years of moving in Toronto and the GTA. Our fully licensed and insured movers are trained with the best moving practices and techniques, ensuring you have a safe move. We can provide packing materials and packing/unpacking services. This can give you peace of mind that your precious, fragile items will safely get to your new location.
Our trained movers can properly pack a truck to ensure there isn't unwanted movement during transport. We are also prepared to move in any weather scenario so snow will not impede your move or damage any items.
We employ the best security procedures to ensure the safety of your items. Our fleet of moving trucks is well maintained so your move will be quick and on-time. Our staff can assist with the entire moving process, including the disassembly and reassembly of furniture and the protection of stairs and walls during the move.
Be that classy friend that hires 2 Torex™ movers instead of asking friends to help move. Your friends would rather you include them on the guestlist for your next BBQ than be enlisted to help you move. This list highlights the advantages of hiring Torex™ for your next move.
Fully Licenced and Insured

Professional, Friendly, Trained Team

Wrapping and Assembly Specialists

Safe Appliance Transport and Removal

Storage Services Available

Garbage Removal Services

A Fleet of Professionally Maintained Vehicles